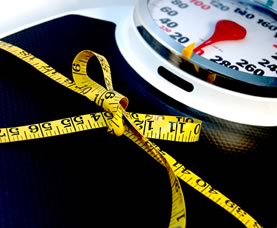 I tore the pants off and threw them to the floor. Atop the other traitors. The pile that had already demonstrated my failure. Shown me that I'd never be okay with me. I struggled with the shirt around my midsection, tugging it away from the rolls I could see; the unsightly bulges I couldn't hide or avoid. Nothing fit right, nothing made me feel like I was okay.
I'm honestly not sure the more difficult part of having an eating disorder. Actually being in the midst of it or getting through the recovered portion. The point when your body is out of control; your habits unrefined. No one looking at you would believe you that you'd much rather be waif-like; sickly. When you're supposed to be "okay" and when the voices telling you every bite is a pound should technically be quieted to a level that's not so distracting.
I feel like having an eating disorder makes me insensitive. Not intentionally; but in a way where I know I can't ever truly admit to others how much I want to break every mirror; because those perceived complaints could be offensive to someone who struggles with their own weight. Callous in that the world has much bigger problems than how much I weigh. That the amount of time I spend with thoughts of my size taking over the world could be better spent on so much more. But I have no way to just shut it off. Make it go away. I'm not even going to delve too deep into the psychological aspects of it; but I can touch on the pure and utter self-hatred it inspires within me. The lack of control sends my mind reeling with how much better I could be doing. In the true foothold of the disordered thinking; this carries over to non-weight issues. If I'm no good at staying small, presentable, fragile even; am I good at being a decent person? Have I made other mistakes in how I've made it through the world? Do I have the ability to find enough pride in everything else that I can brush aside that fact I fear sitting when I'm feeling especially unsightly because I can't handle how my stomach feels sticking over my pants.
I know. You could possibly be shaking your head at me. Rolling your eyes at my vanity. But there's no vanity in purging. There's no vanity in standing in front of a mirror and knowing the outline of your body will never match what others can follow with their own eyes. There's no true perception of what's there because I know that if my pants fit, I'm not doing the right things at all. Because baggy pants; too big and hanging from my hips is what means they're wearable. If they fit, the sensation of the skin hugging the fabric is reminds me of my presence in its entire form. I can be just as uncomfortable in size 0 as I can in a 14 because I've been both of those sizes over the last 20 years. And each one in between.
I notice even the slightest fluctuation in my weight. Whether simply a food baby to an actual result of too much cake and beer (dinner of winners). Did that new vitamin I started taking make me gain weight? I should look into that and see… Did that flavored water the other night change my physiology and create puffiness? I should stop drinking that. How much did I eat yesterday? Did I miss a point where I ate more than I intended? Speaking of beer, that's a lot of calories. That's all what can go through my mind in a 30 second window.
But again the standard, stereotypical "I'm fat," whines; the "my stomach is so big" complaints all seem so tasteless when to me they carry so much more weight than your average fat day. I struggle with not appreciating that I even have a body and just not being able to love the one I have, no matter what I do. No matter how many positive mantras I repeat; personal pep talks and perspective; deep breaths and looking again, they all come up against the wall of my sub-conscious. Reminding me of how thin I was six months previous. Or reminding me of when I was much larger and letting me know I'm headed right back that way. Those pants that used to fit. That shirt that wasn't always quite so snug. Every morning of getting dressed and putting on something I haven't worn in a while. The punch to the gut when the button doesn't quite meet when conversely last time; they needed a belt. And to top it all off, none of this is evident to an outside observer; acquaintance, friend, etc. The one saving grace of this quietly screaming illness.
I see others who can easily and casually eat regular meals; like it's natural. Easy. That it's just obvious to them to do so. When breakfast terrifies me, because once I've failed that early; I feel set back in self-control. Lunch sounds great at times, but I just can't do it.
It's not only exhausting; it's embarrassing. I'm a 35 year old woman. With good things in my life. Yet this just doesn't seem to get better or to a point that I can relax. I'm not even "overweight" by society standards. I should like me. I'm not perfect, I'm certainly not saying that. I had enough concern with the previous statements that they would seem cocky or obnoxious. I certainly don't see myself as better than anyone. Therein lies a component of the issue in that I struggle to find myself parallel. Being underweight is what I've been good at. How I've succeeded at an impossible goal; kept things in control. My outer fragility echoed some of how I felt deep down in a place I keep at bay.
I'm not even sure I can truly convey what I'm trying to express here. Just a glimpse of something that I know others struggle with in a variety of ways. That being human is sometimes so daunting; I wonder if I've just let myself be too fragile. That if I share it; I'll see some message in what I'm trying to make known. That someday I'd like the half of my mind that fights me to come to a compromise with the half trying to fight back. I'm mostly normal; happy when I can be and as whole as a human is going to be. I just have this ongoing additional hurdle that blocks my path. I surpass it to be a functioning member of society; but I wonder how long I'll have to keep moving it out of my way, only to have it show up again. And again.